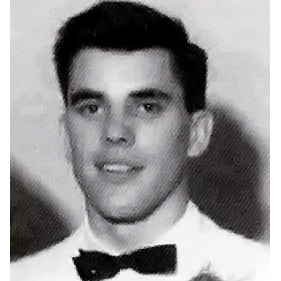 Roger and Nadeane Hruby
More than fifty years ago, Roger Hruby '58 believed so highly in the value of education that for two years he and his wife, Nadeane, slept on a couch in the living room of a converted chicken coop with their children in an adjoining room, in order for Roger to attend North Central College. Balancing a family and work is not easy, yet Roger held a full-time job while finishing his North Central College degree.
Roger Hruby earned his undergraduate degree in chemistry from North Central College in 1958 before he founded a specialty chemical company, CFC International, Inc., that produced magnetic strips and holograms for the credit card industry. His company also made heat transfer printing for intravenous solution bags and wood grain laminates for the furniture industry. Roger was inducted into the Chicago Area Entrepreneurship Hall of Fame in 1996 and, in recent years, served as CEO/managing partner for Redshift Capital LLC.
Roger and Nadeane's firm belief and love of education led them to established the Roger and Nadeane Hruby Endowed Scholarship to benefit non-traditional or commuter students who have to face the same challenges of combining work, education and family, just as they had done in the late fifties. Roger Hruby knows that the entrepreneurial spirit that led to his success is to be found in young people today; but that for "non-traditional" or commuter students especially, the cost of higher education may be prohibitive. This is why he has earmarked his funds for transfer students, students who work, and students with family responsibilities.
Roger, with his wife, Nadeane, generous support for North Central College spans many years. Their generous support includes but is not limited to …
The funding of the Roger and Nadeane Hruby Endowed Scholarship,
The digital computer lab in Meiley-Swallow Hall,
The Roger and Nadeane Hruby Professorship in the Liberal Arts and Sciences in 2006, and
A significant pledge in 2012 to a science center project that had yet to be imagined.
Roger joined the College's Board in 1991, served as Board Chair from 2004-2009 and faithfully continued as a life trustee until his death Saturday morning. He received the Outstanding Alumni Award in 1995, earned the Gael D. Swing Leadership Award in 2007 and was presented with an honorary degree Doctor of Science during the College's 2011 Commencement ceremony. Roger Hruby was a scientist, entrepreneur, leader and philanthropist.