Abel Sanchez
"Before transferring to North Central, Abel Sanchez pursued a degree in aviation. He discovered a passion for education and found that North Central had the right stuff. 'I decided to become an educator because it's the most rewarding and important profession of all....
Adam Ciccone '13 Scholarship
Adam Ciccone '13, is a senior associate with RSM, formerly McGladrey, located in Chicago. While a student at North Central, Adam was a member of the Men's Tennis team and was first in singles and doubles. In 2014, he received a master's degree in Accounting from...
African American Alumni Association of North Central College
The African American Alumni Association of North Central College is, as the name implies, an association of African-American alumni. It grew out of the desire of several black alumni that there should be some financial assistance to black students that comes...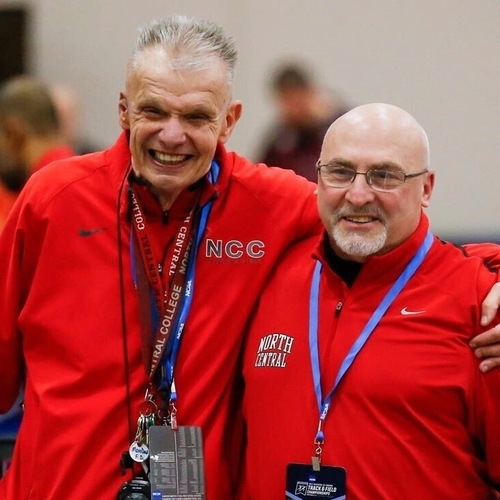 Al Carius and Frank Gramarosso Endowed Scholarship Fund
Since 1966 Coach Al Carius has served as a mentor to generations of North Central College students with his "Run for Fun and Personal Best" philosophy – a philosophy his students live by long after graduation. In 1983, Frank Gramarosso joined Al in leading the...
Anne T. Sherren Scholarship
Throughout her 35-year career at North Central College, Anne T. Sherren, Ph.D., directed dozens of student theses, supervised scores of off-campus internships and published scholarly work in various scientific journals. On campus, she's been known for her...
Bill Shatzer and Suzanne Shatzer Doerge Scholarship
Bill Shatzer '42 was a four-sport athlete, receiving varsity letters in football (three), baseball (three), basketball (three) and track (two). A "triple-threat" in football, the quarterback/running back/punter could do it all and was honored as a three-time...
Bockholdt Scholarship
Mr. Robert L. Bockholdt graduated in 1962 from North Central College with a B.A. in speech. He spent much of his time in speech forensics and was guided by former faculty member, Dr. Glen Reddick, and acquainted himself with all aspects of speech related...
Brad and Judy Brehm
Long-time Naperville residents, Brad and Judy Brehm created the Abby and Julia Kempf Scholarship in honor of their two granddaughters. Brad and Judy are active members within the Naperville community. In addition to their scholarship for education majors, the Brehms...
Bryan J. Taylor
Bryan J. Taylor is a chemistry teacher at East Aurora High School and a proud member of the North Central College Class of 2013. Before attending North Central he grew up in a single parent household in the northern suburbs where he graduated from Prairie Ridge High...
Burton and Marjorie Heinmiller Bauernfeind Memorial Scholarship
In 1934, a promising high school honor student by the name of Burton Bauernfeind received a letter from North Central College's President Rall informing him that he received a scholarship. This scholarship was in the amount of $100 and would be given in $25 dollar...
Chick-fil-A Entrepreneurial Leadership Scholarship
Mark Cabrera has been the owner and operator of the Chick-Fil-A restaurant located at the Fox Valley Center in Aurora, Illinois since 2014. Mark received his bachelor's degree in marketing from Palm Beach Atlantic University-West Palm Beach back in 2010. He is also a...
Class of 1951 Endowed Scholarship – In Memory of Phyllis J. Ebinger
This scholarship fund has been established by the Class of 1951, in memory of Phyllis J. Ebinger, who died suddenly of leukemia during her senior year. This scholarship is a lasting memorial to Phyllis as she related to not only the senior class but also to the...
Class of 1965 Endowed Scholarship Fund
The Class of 1965 Endowed Scholarship Fund was established by members of the Class of 1965 Homecoming and Gift Committee to honor their 50th Reunion. Class Reunion Scholarships are a North Central College tradition among alumni celebrating a milestone reunion.

Dane T. Scag
Dane Scag '41 received his B.A. in physics and mathematics from North Central College and completed a M.A. in physics from the University of Illinois in 1942. He accepted a job teaching physics and math to military personnel. After completing his master's degree in...
Darrell and Gracie Berlin Scholarship
Dr. K. Darrell Berlin '55, a distinguished scientist, inventor and author, is the first Regents Professor named at Oklahoma State University and a special consultant to the National Institutes of Health. After graduating from North Central College, Darrell attended...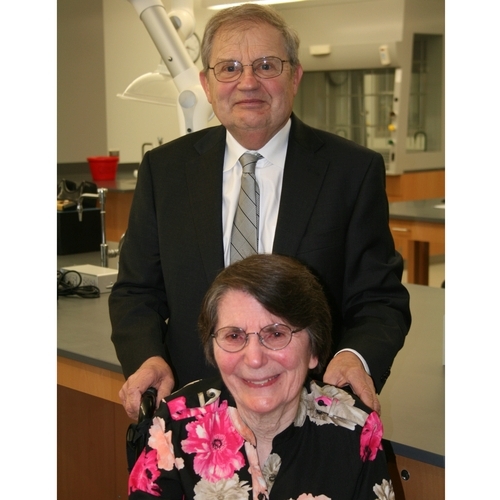 David '65 and Ruth (Neuman) '65 Arendsen
When David '65 and Ruth (Neuman) '65 Arendsen were asked "what brought you to North Central College?", they nearly answered in unison, "our parents." It also didn't hurt that Ruth's parents and three siblings, and David's sister, also attended North Central. This...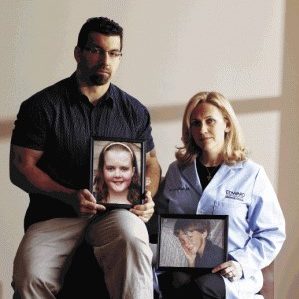 Dr. Lara Ellison '97 and Mr. Shane Ellison '95
The Max Lacewell and Brianna Sharp Memorial Scholarship was established by alumni couple, Dr. Lara Ellison '97 and Mr. Shane Ellison '95 to honor the memories of Max Lacewell and Brianna Sharp, who both died much too young of a rare brain tumor – diffuse intrinsic...
Dunham Foundation Scholarship
The objectives that guide the Dunham Foundation are forever linked with Foundation Founder John C. Dunham and his family. It was Mr. Dunham, after all, who determined that the Foundation he created in 1996 should "be dedicated through wise gifting to making the...
Dwight Lewis Legacy Scholarship
The Dwight Lewis Legacy Scholarship is in honor and memory of Dwight Lewis. Dwight Lewis is an alumnus of North Central College class of 1965. His success in life is rooted in his motto "I am a product of education. I believe in education." Dwight Lewis was a student...
Etheldred L. Schafer Pre-Med Scholarship
After graduating from North Central College in 1928, Dr. Etheldred Schafer began her career in medicine at the Norwegian American Hospital in Chicago as a medical technologist. She received her medical degree from the University of Illinois School of Medicine in...
Gary and Sharon Kovener
After receiving a Ph.D. in Physics, Gary Kovener began his career at Amoco Chemicals in 1974. That career encompassed modeling plastic fabrication processes, exploratory chemicals research, venture manager for integrated circuits polymers, and a business assignment...
General Board of Higher Education and Ministry (GBHEM)
As the leadership development agency of The United Methodist Church, the General Board of Higher Education and Ministry's mission is preparing global leaders for a global church and the world. Every elder, deacon and licensed local pastor benefits from our training...
Hank Skoglund Scholarship for Humanities
The Hank Skoglund Scholarship Fund was established by members of the North Central College community to honor the memory of Hank Skoglund, Professor of Philosophy at North Central from 1966-1982. The scholarship fund supports the study of Humanities – Philosophy,...
Harold Henning Scholarship
Dr. Harold (Hal) Henning was a dentist in Naperville for 39 years, however swimming was his passion. Born in Lockport, New York in 1919, he came to Naperville in 1937, and was an All-American swimmer in the freestyle and the backstroke at North Central College. From...
Harold Temple Endowed Scholarship
The Temple Endowed Scholarship was established by North Central College alumnus, Harold Temple '65 to recognize the dignity, equality and worth, among all students and of lesbian, gay, bisexual, transgender, queer, intersex or ally students in particular.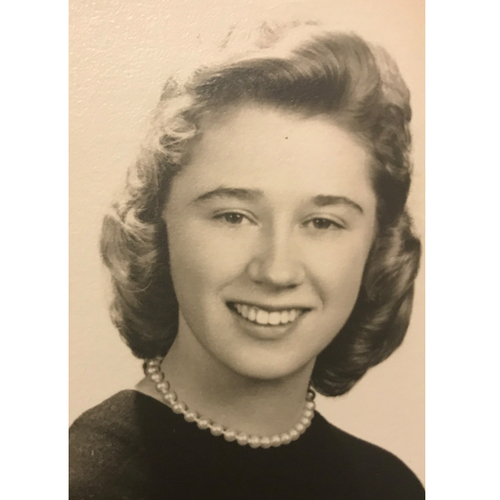 Heidi Lang '64 Brewer
Heidi Lang Brewer grew up in Japan and was the child of German missionaries. She attended North Central College because of a generous 4 year scholarship provided to missionary students. She received a Bachelor of Arts in Education, graduating in 1964, and her career...
Jacquelyn Lewis Wentz
In 2003, Jacquelyn Lewis '63 Wentz established the Norman and Rose Lewis Endowed Scholarship to honor her parents. The purpose of this scholarship is to provide room and board to students wishing to live on campus in order to have a true college experience. Good...
Jeanene Yule Scholarship for Excellence in Teacher Education
Jeanene Yule was an associate professor of education and chair of the department at North Central College. She is remembered at the College and in area schools as a dynamic leader and educator who was committed to making North Central's education department the best...
Jeffrey Swallow
Jeffrey "Jeff" Swallow is a 1994 graduate of North Central College. He is a visionary corporate leader, North Central College Trustee and generous philanthropist. After completing an associate's degree at Lincoln College in downstate Lincoln, Jeff Swallow received...

John and Mayne Kiekhofer Bohlander
In 1968 Mayne Kiekhofer Bohlander, Class of 1901, created a scholarship in memory of her husband and college sweetheart, John J. Bohlander, Class of 1902. The Bohlanders were loyal supporters of the College. This scholarship, in addition to other generous gifts...