Lenert Family Scholarship for Business Majors
Richard and Mary Jo Lenert were the owners of Lenert Plumbing. A family owned business that was started by Richard's father in the 1930's. The Lenert's sold the business to two long-time employees in 1992. Richard and Mary Jo had four children – Pamela Lenert,...
Lincoln V. & Hazel M. Stauffacher Domm Scholarship
The late Lincoln Domm was professor emeritus of anatomy at Loyola University's Stritch School of Medicine. A 1921 graduate of Northwestern College (now North Central College), he conducted extensive research on endocrines in the physiology of reproduction and he was...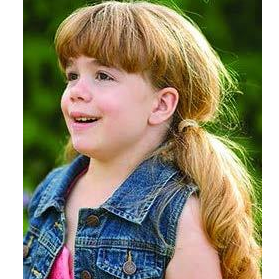 Livia Grace Hubert Memorial Scholarship
The Livia Grace Hubert Memorial Scholarship was established in memory of Livia (Liv) Grace Hubert, daughter of North Central College alum Jacob Hubert '98 and wife Kelly Hubert, who died from Sanfilippo Syndrome. Livia Hubert left a deep impression on all those...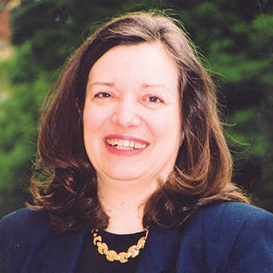 Lora L. Tyson Education Scholarship
Dr. Lora Tyson embraced the simple but profound conviction, "nice matters". A professor of education for nine years at North Central College, the late Dr. Tyson devoted endless hours to education students, in helping them prepare lessons, by assisting with the...

Martin Lang '59
Martin Lang graduated from North Central College in 1959 and went on to receive a Master's degree from the University of Kansas and a PhD from the University of Texas in Mathematics Education. He enjoyed teaching mathematics at the university level for over 35 years....
Mary Lou and Wayne Cowlishaw
Mary Lou Cowlishaw served the public in many ways throughout her life. She worked for more than a decade as a journalist for The Naperville Sun newspaper and later represented the 41st District for 20 years in the Illinois Legislature. A lifelong advocate for...
Naperville Chorus
The Naperville Chorus was founded in 1976 as an organization dedicated to the advancement of choral music, the encouragement of participation in group singing, the development of the appreciation of good music, the presentation of choral programs, and the...
Naperville Woman's Club
Founded in 1897, the Naperville Woman's Club is one of the longest-standing philanthropic organizations in Naperville. The club represents six generations of women whose goal was and is to enrich their community, form friendships, and engage in lifelong learning. ...

Nichole Hansen Memorial Scholarship - Anonymous Donors
Nichole Hansen and her husband Adam Billman-Galuhn were students in the North Central College theatre department. They were both really involved, wonderful, creative, energized theatre students. Nichole was a costumer extraordinaire. Generously giving of her time...
Paul Josiah Schwab, MD Scholarship
Dr. Paul Schwab '53 was a longtime Naperville psychiatrist and former professor of psychiatry at the Pritzker School of Medicine at the University of Chicago. Born in Waxahachie, Texas, Dr. Schwab spent most of his childhood in the San Antonio area, where both his...
Rev. Dr. Howard Mueller '58 Alumni Board Student Involvement Scholarship
The Alumni Board is a governing body of the Alumni Association of North Central College. The purpose of the Alumni Association is to enable and promote the continuing success of North Central College, and provide leadership to a variety of programs that build and...
Robert H. Good Scholarship
The Robert H. Good Scholarship was established in 1986 by his children, Grace Good Reed, Carlton Good and North Central College alumni, Palmer '24 and Palmer's wife, Elvina Oberhelman Good '25. Born December 31, 1873, in Waterloo, Ontario, Canada, Dr. Robert H. Good...
Robert Prussing Arnold, Class of 1939 Scholarship
Robert Prussing Arnold '39 was born in Waterman, Illinois, in 1916. While at North Central College, he majored in mathematics and physics, graduating in 1939. In 1942, Robert P. Arnold married Harriet A. Ringberg. He was also a Lieutenant in the United States...

Rogene A. Buchholz
Rogene A. Buchholz is currently the Legendre-Soule Chair in Business Ethics Emeritus at Loyola University New Orleans. He held this endowed chair at Loyola for thirteen years until his retirement in 2002. Prior to this position he taught at the University of Texas at...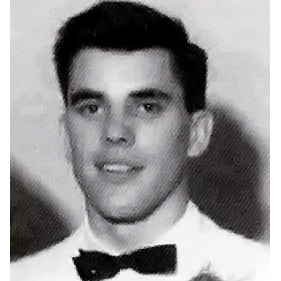 Roger and Nadeane Hruby
More than fifty years ago, Roger Hruby '58 believed so highly in the value of education that for two years he and his wife, Nadeane, slept on a couch in the living room of a converted chicken coop with their children in an adjoining room, in order for Roger to attend...
Roger K. and Mildred Rife Goodwin Scholarship for Prospective Teachers
Roger K. and Mildred Rife Goodwin dedicated their professional careers to the field of education. Roger taught science at Mendota High School in Mendota, Illinois, as well as Carl Schurz High School in Chicago. Mildred taught home economics and later served as a...
Russell J. Poel Scholarship
Russell J. Poel was a professor of chemistry at North Central College from 1962 to 1988. A specialist in organic chemistry, Dr. Poel taught a full range of undergraduate chemistry courses at North Central College and was Chairperson of the Chemistry Department at...

Samuel W. Hunt
While not an alumnus of North Central College, Samuel W. Hunt, Jr. adopted the College as if it were his own. As a dedicated advocate for education, Mr. Hunt joined the North Central College Board of Trustees in 1974 and became a Life Trustee in 2004. A banking...
Shaun Wild Memorial Scholarship
Born on November 13, 1987, and raised in Brown Deer, Wisconsin, Shaun R. Wild was a remarkable leader, who accentuated the positive. He overcame anger issues when he was in the fourth grade with the help of his teacher that year, who showed Shaun his potential. It...
Steven and Stefany Heeley
Steven '09 and his wife, Stefany Kobus '02 Heeley created the S. L. Heeley Tax Prep Services Scholarship because both had positive experiences while attending North Central College. As North Central alumni and residents of Naperville, the Heeley's are passionate...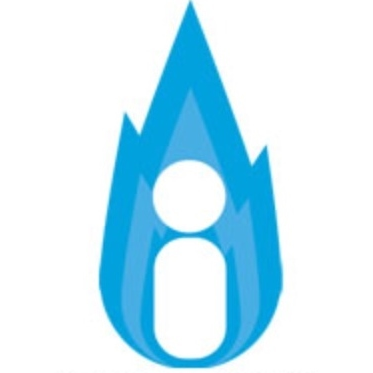 The Family of Mark Crabtree
Mark Crabtree believed fitness and training should be a fun and enjoyable experience. He fulfilled his dream of opening his own gym and was the founder and president of Ignite Fitness, Inc., in Naperville. Prior to that, he held the position of Director of Sports...
The Hearst Foundation
The Hearst Foundation, Inc., was established in 1945 by publisher and philanthropist William Randolph Hearst. In 1948, Mr. Hearst established the California Charities Foundation, which was changed to The William Randolph Hearst Foundation soon after Mr. Hearst's...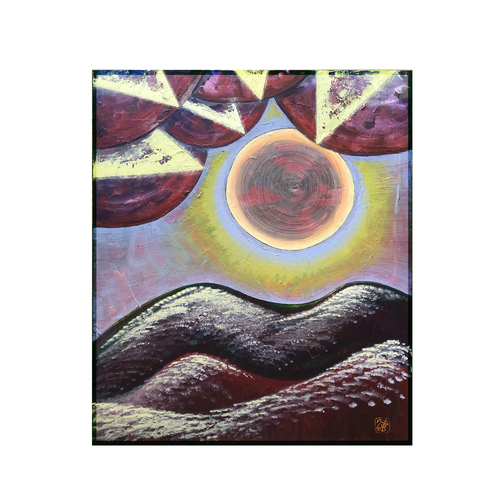 Theodor Lang '71
"How will we meet new worlds when we encounter them?" Will we brace ourselves in defense, or will we face the unknown with open curious mind? Will we seek to subdue, or will we strive for dialogues of communication and mutual understanding? Will we seek to get the...
The Schneller Sisters
Through their generosity, the three Schneller sisters – Cecelia Schneller '27 Mueller, Adlynn Schneller Balfanz, and Mary Schneller '33 Rosar – leave a lasting legacy at North Central College. Their extraordinary gifts belie their humble roots. They were born to...
Tracy and Derrick Malone Minority Scholarship
Leaders on campus, leaders in their careers, leaders in philanthropy: Derrick '93 and the Reverend Dr. Tracy Smith '90 Malone came to North Central College with clear goals, honed their leadership skills and now are living the life they dreamt as young teens. On...
United Methodist Grant Fund of the Northern Illinois Conference
Since 1949, the United Methodist Foundation in Northern Illinois is committed to excellence by enhancing the stewardship ministry of local churches and church-related agencies. The United Methodist Foundation in Northern Illinois encourages lifelong generosity among...

United Methodist Higher Education Foundation
Information about the United Methodist Higher Education Foundation: History Founded in 1965, the United Methodist Higher Education Foundation (UMHEF) is indebted to Chancellor William Pearson Tolley, President of Syracuse University (1942-1969), for his vision of...
Verne E. Dietrich Memorial Scholarship
Verne Dietrich accomplished much through teaching, research and inspiration of those around him. Before World War II, Verne earned his bachelor's degree in mathematics at Purdue University. He had the equivalent of five majors – mathematics, chemistry, physics,...
Volunteers in Action
Volunteers in Action is an organization designed to provide a framework to meet the needs of the community with a good pool of dedicated volunteers. Volunteers in Action provides volunteer services and fundraising expertise to numerous DuPage, Kane, Kendall and Will...

William Norris
William Norris '96, chief investment officer, CIBC Bank USA in Chicago, led the event, titled "Financial Fitness: Managing Through a Complex Environment," which was one of the first to be sponsored by the new Center for Financial Literacy at North Central College....